IMAKE _PHOTOGRAPHY INSTALLATIONS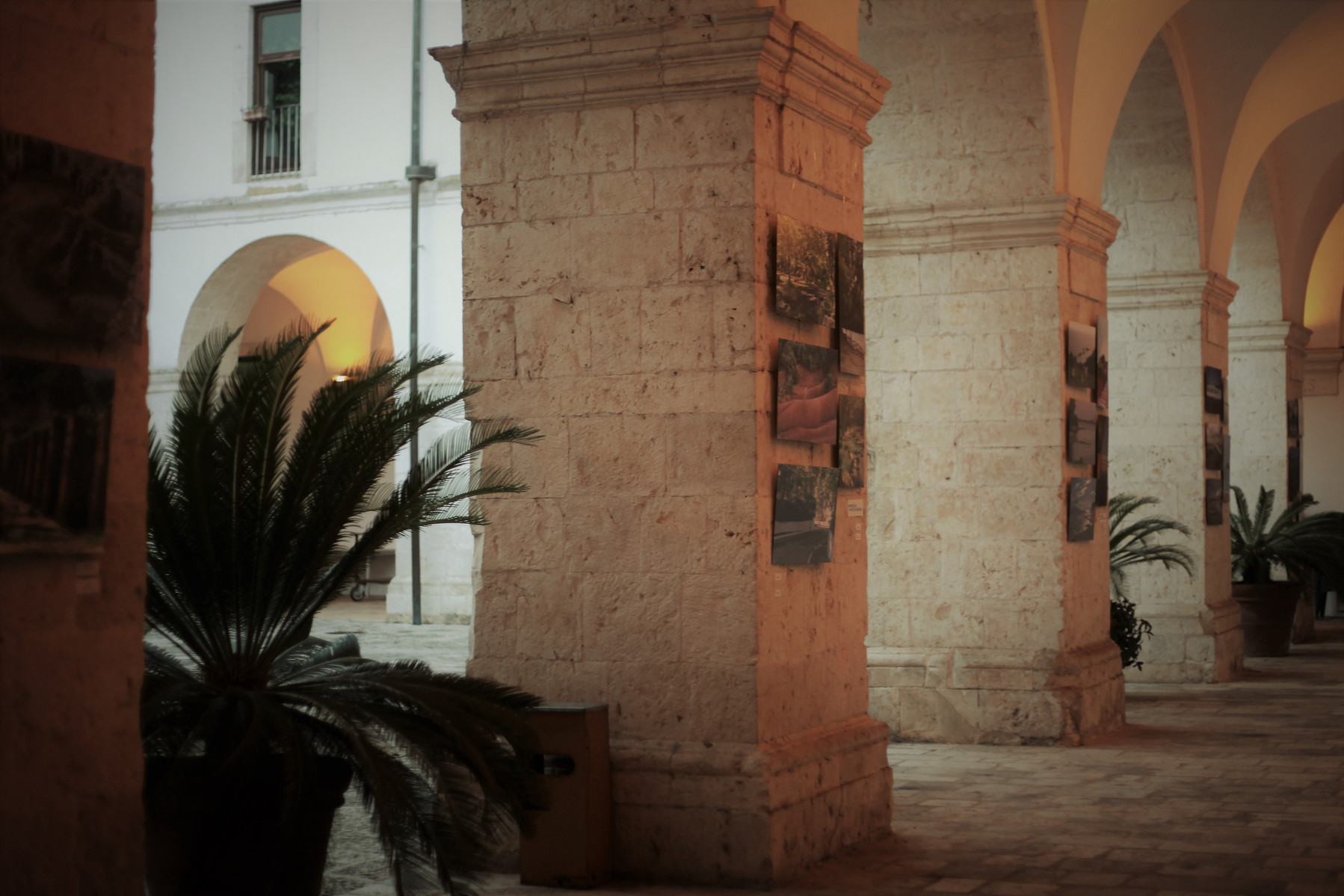 The IMAKE initiative brought together some 150 artists from the Puglia region in Italy and the Epirus region in Greece. Together, they formed creative urban laboratories, where youth associations, musical groups, local bands and actors could come together and express themselves through various stage productions, creative workshops and festivals.
The project served the purpose of strengthening and enforcing creativity in marginalised towns in both regions, by holding musical concerts, street and dance performances, and even textile courses. The creative teams also produced various audiovisual films, which were disseminated to a wide audience online.
In all, the "I MAKE" project targeted more than 1.2 million citizens in both regions. It also attracted top tier musical and theatrical production companies both at national and international levels.
Photography Installations
"Preveza: -perevoz -prevëzë-za –prevesione" is a photography exhibition created as a result of the workshops that took place in Preveza during the implementation of the project 'IMAKE' European Territorial Cooperation Programme "Greece-Italy 2007-2013".The exhibition was presented in Preveza, Greece and in Putignano, Italy. The exhibition consists of 57 photos (size 30x40, mounted on dibond) , selected from a committee of renowned photographers .
CONCEPT
The exhibition Preveza: -perevoz -prevëzë-za –prevesione concept is based on the three theories of the origin of the name of Preveza. The first theory is that the name Preveza comes from ancient Slavic word meaning perevoz crossing ("crossing, passage"). In this section the photographs picture the intercultural aspect of Preveza as a crossing of different civilisations: the Romans, the Ottomans, the Venetians and the French did pass from Preveza but also important personalities as poet Kostas Kariotakis and others. The focus is on the material cultural heritage and the modern culture.
The second theory says that the name comes from Preveza old Albanian word prevëzë-za, which means transportation, logistics (transportation). In this section, photographers are invited to portray the natural heritage of Preveza dominant element water: the sea, the harbor, beaches, rivers and trails, transport routes.
The third theory is that it comes from the Latin word prevesione, which means supplies, equipment (sustenance, victuals,). In this section, the photographs depict the sharing of cultural expressions that are passed from one generation to another, have evolved in response to their environment and contribute to contemporary reality , giving a sense of identity and continuity. This section illustrates the intangible cultural heritage and tradition and contemporary culture (oral traditions, performing arts, social practices, rituals and festivals, knowledge and practices related to nature and the universe or the knowledge and techniques for creating handmade ) as an asset to the passage of Preveza in the future.
The photographers that participated in the workshops and presented their work are : Giorgos Vasilakis, Ioanna Katsanou,Elena Balafa, Elli Paparoidami, Konstantinos Chatzis, Yiannis Chatzopoulos


Workshops leader and curator of the exhibitions: Photini Papahatzi

Managing Authority: Joint Technical Secretariat of the ETCP "GREECE-ITALY" 2007-2013
Contracting Authority: Municipality of Preveza

Lead Partner: GAL Terra dei Trulli e del Barsento
Partners: 'Apulia Film Commission, Comune di Putignano
Accessible at: IMAKE Supporting youth creativity through inter-regional cooperation , IMAKE
Year: 2013